Brought to you by the Chamber of Commerce of Hawaii and INNOVATE Hawaii!  

Featuring Harvestand, Hawaii's first online farmers market, connecting the community directly to local farms, artisans, fishermen, hunters and chefs to provide a personalized online marketplace for local, freshly harvested food! 
How might apps and technology help Hawaii's food industry? This is an opportunity to find the synergy between software developers/engineers and food makers and food industry professionals.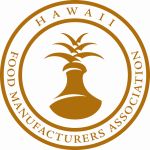 Don't miss your chance to win an awesome prize sponsored by the Hawaii Food Manufacturing Assocation (HFMA). 
WWW is a networking event targeting local software developers* and system engineers. For July, it's Foodware Wednesday and we're welcoming the Chamber of Commerce Food & Beverage Manufacturing group!
Great OPPORTUNITY to Share Ideas 
FREE Appetizers & No Host Bar 
FREE Parking
#WetWareWed, #FoodWareWed
Want to stay connected? get up-to-date information about WetWare Wednesday by liking us on Facebook!
*We welcome Software Developers & Engineers including individuals that are professors/instructors in the field, as well as students studying software development.
Have questions about FoodWare Wednesday - Meet your favorite Food Makers?
Contact HTDC