Equity Crowdfunding Workshop presented by Business Law Corps and Entrepreneurs Foundation of Hawai'i
Thursday, July 31, 11:30 a.m.-1:30 p.m.
, lunch included
Manoa Innovation Center, 2800 Woodlawn Drive, Room 173
Kickstarter and Indiegogo aren't right for you:
• If you're an entrepreneur and don't have rewards or premiums to give in exchange for funding, or 
• If you're an investor and want returns instead of first dibs on a new product
.
Where would you go, how would you get started, what should you do to stay legal? Get the lowdown on equity crowdfunding from our panel of expert startup attorneys!
$10 per person, $15 at the door – registration information to come, or contact Leigh-Ann Miyasato at 
leighann@efhawaii.org
.

Sean Clark is a partner at Goodsill Anderson Quinn & Stifel, a Honolulu-based law firm. Sean concentrates his practice in the areas of corporate law, mergers and acquisitions, and securities law. He counsels clients on corporate governance issues, and assists them with structuring, organizing and financing emerging businesses, acquiring and selling businesses, and developing and financing renewable energy projects.

Ryan Hew focuses providing legal services to small and medium-sized businesses: entity formation, such as the forming of limited liability companies (LLCs) and corporations, the buying or selling of a business, and licensing with state or city and county agencies. He also handles other legal matters attendant to a small, growing business, such as review and drafting of agreements, government filings, and negotiations.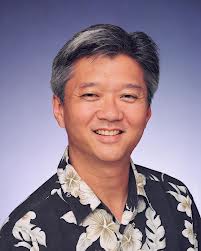 Gregory Kim is a partner at Convergent Law Group LLP, a Silicon Valley-based firm focusing on technology companies. Greg concentrates his practice in the areas of corporate and securities law, and specializes in mergers and acquisitions, startups, venture capital, technology, and licensing agreements. Greg is the Co-Founder and President of the Business Law Corps.

Darren Nunn is a partner in the Corporate and Public Finance groups at McCorriston Miller Mukai MacKinnon, a Honolulu-based law firm. His practice includes providing legal and business advice on startup issues, venture capital financings, mergers and acquisitions, securities law matters, corporate governance and other business transactions. He also represents issuers and underwriters in connection with public offerings of municipal securities.